Sapa is one of the most popular tourist destination in Asia today. It is found in northern Vietnam where you will be surrounded by the wonder and beauty of nature. There are many things to do in Sapa but the best way to enjoy it is by Sapa trekking. When doing trekking, you should remember to join a trekking group because you need permission to do it, although this does not always apply to all villages. When you join in trekking, you will enjoy the benefit of having a homestay in one or some of the villages in Sapa. There are many ethnic groups in Sapa and you will get to meet them, they are the Y Linh Ho, Lao Chi, Ta Van, Zao and the Hmong Zao.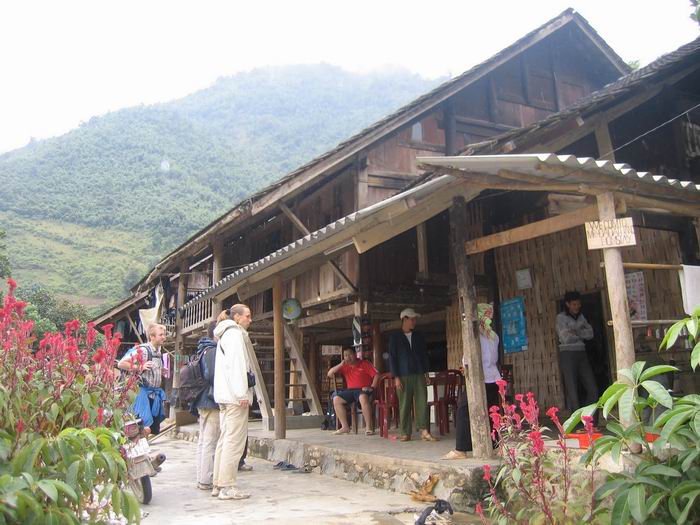 What is Homestay?
Homestay means you will stay at someone else's home as their guest. You may have an option to stay at a hotel but to get the authentic Sapa experience the best way is to do homestay.
Homestay may not be as comfortable as staying in the hotel. It is not for everyone. If you are not a fan of bugs and outdoor stuffs, homestay is not for you. To get these you can experience some Sapa tours here.
Some homestays may be better than the others but some are not. One of the best way to get a good homestay is to ask for a homestay guide from the tourism office and ask for a good accommodation. Usual homestays will just let you sleep in a small bed on a separate room so that you and your host will have privacy. But the restrooms are usually not inside the house or is not part of the structure but it is clean.
Some homestays are legal meaning they are registered and their home passed safety like accommodation and food safety. But some homestays are not registered, I advice you look for a registered homestay so that you won't have to suffer from diarrhea or from insect bites etc and miss all the enjoyment.
Aside from accommodation, homestays let you enjoy authentic Vietnamese dishes like river fish, vegetable spring rolls and noodles.
Travel Homestay in Sapa
When doing travel homestay in Sapa, you will most likely have a homestay in Red Dao homestays. Here you can request their popular herbal spa which will leave your skin super soft and subtle. I like it very much especially it helps relieve body aches and tired feet but the smell still needs to get used to. In the afternoon you will enjoy a golden sunset from where you are while you are surrounded by lucious greens everywhere.
Men likes homestays as well because they will get to do smoking using pipes, and you may even get to enjoy card games with the host's family. Of course a good evening is not complete with a little beer or red wine to enjoy the wonderful chilly evening. When I say chilly, always remember to bring a jacket cause there is no source of heat at night, they will however provide you with thick, warm blankets.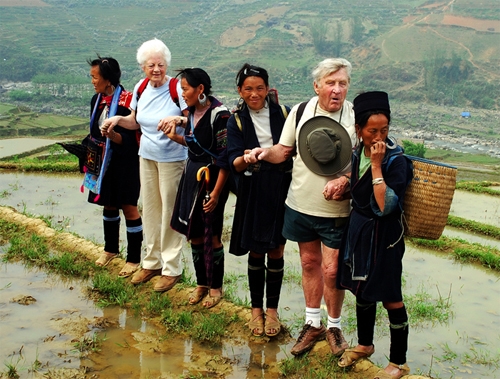 When you are staying at a homestay, just be ready to be awaken very early. People here wakes around 5 am when the sun is up. So if you are not a morning person, hide under the pillow or put on earplugs. Around 7 am, breakfast will be served. Some homestay will serve you authentic Vietnamese breakfast like a bowl of noodles with eggs on top or simply pancakes.
Not all homestay will have water for you ready in the morning, so might be on your trek without a shower; but some homestays do have.
Why do Homestays?
I have heard of this questions a lots of times. Some says it is way to uncomfortable but I beg to differ. I am like other tourist who wants to experience the authentic Vietnamese way and what better way to experience it and get to know the locals but by doing homestays.
Another reason is that when you do homestays, you help the locals. Through homestays, they will get to have extra income and support their family. It is like helping the community thrive.